More flashy jewelry articles from March.
1. Antiques and Auctions
Fine article by Jewels du Jour.
About two local jewelry stores and their treasures.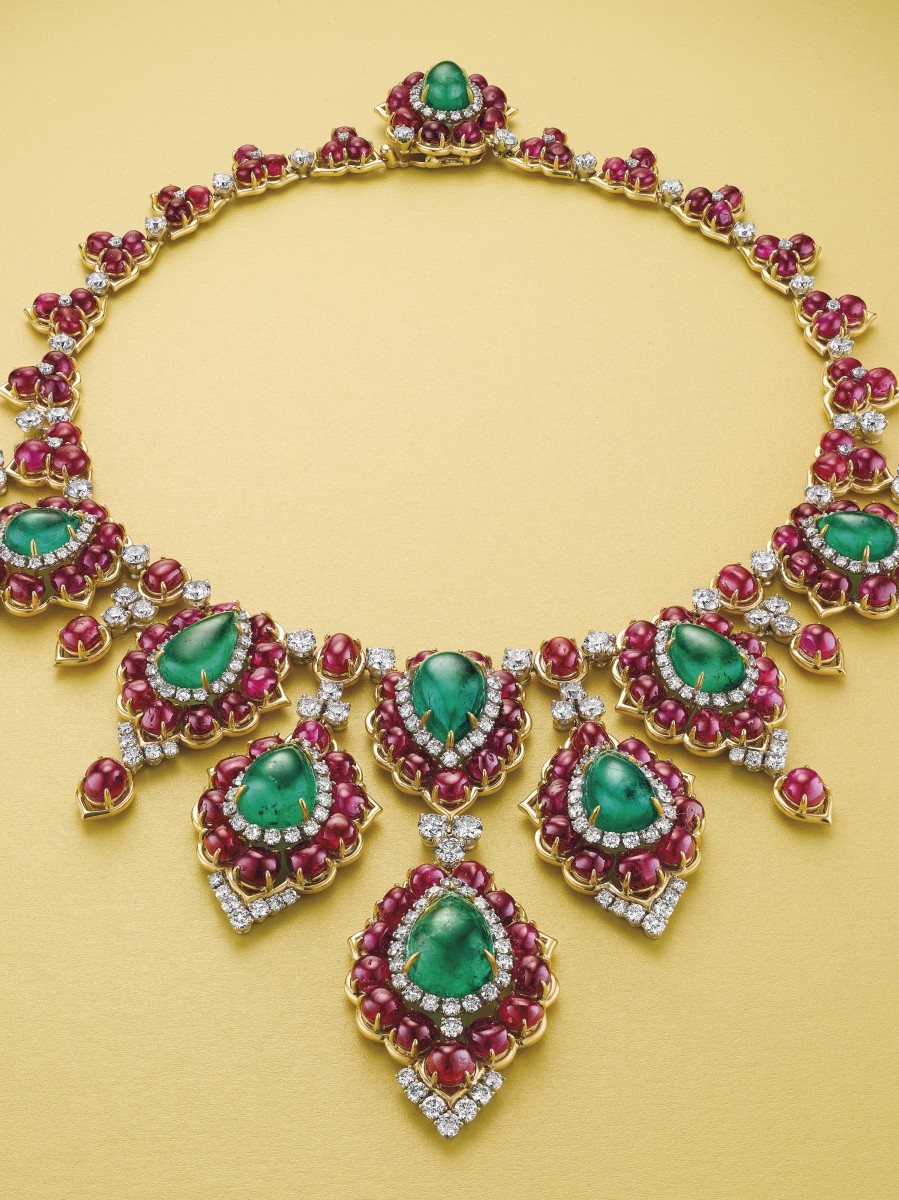 Bulgari emerald, ruby and diamond necklace
See the art collected by the legendary actress during her life.
2. Fashion
See some of the best jewels Brazil has to offer.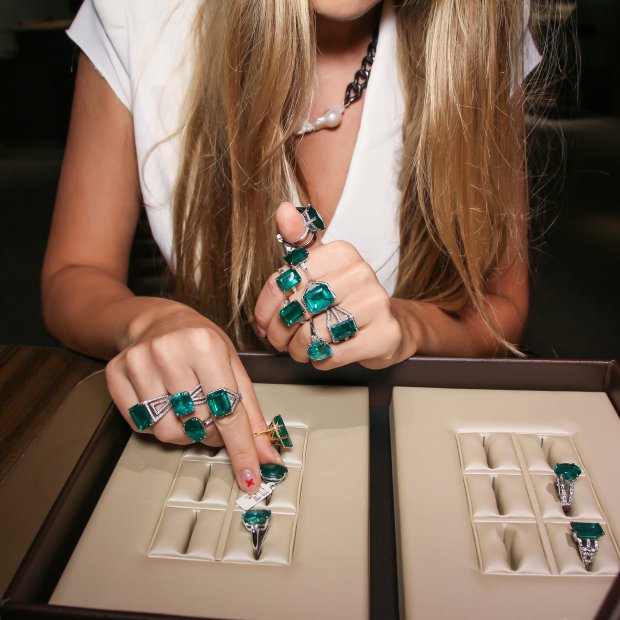 Fine emerald rings (Photo by gemaporter)  
Jewels inspired by the warm waters of the Mediterranean and its sunny beaches.
3. Jewels of the month
Fine Rachael Sarc jewelry review by Diamonds In The Library.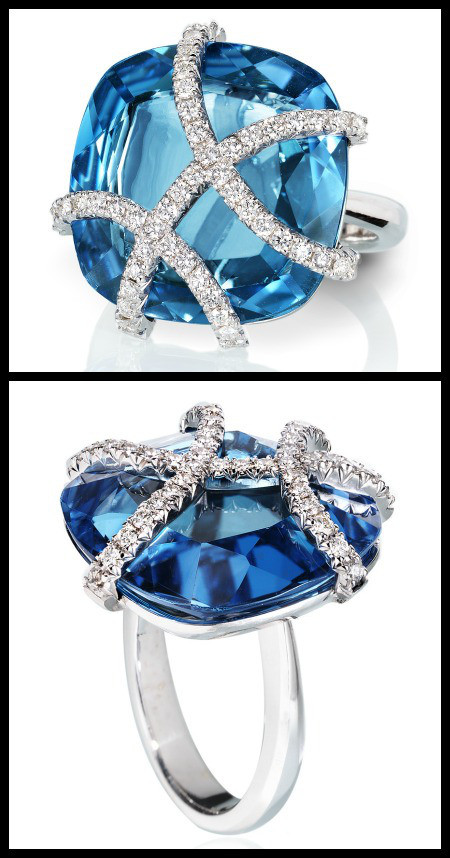 18kt white gold blue topaz and white diamond pavè. (Photo by Rachael Sarc)
I hope you enjoy it. See you next month.