The sphene is a fine collector gemstone that can display a fire of colors when is brilliant faceted.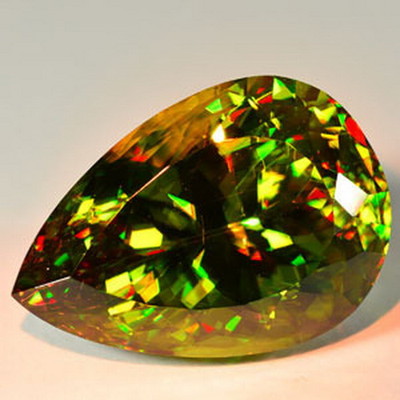 1. History
A short briefing:
The sphene was discovered in 1795 and named titanite by M. H. Klaproth, because of the titanium content.
In 1801, R. J. Haiiy changes the name into sphene, coming from the Greek sphenos, meaning wedge, due to the typical crystal form.
In 1982 The International Mineralogical Association Commission of New Minerals and Mineral Names (CNMMN) imposes the name titanite, but the name sphene still predominates.
Today, because of the recent discoveries of more deposits, the sphene is not a rare collector mineral anymore. The stone can be found in: Pakistan, India, Russia, Italy, China, Brazil, Switzerland, Madagascar, Austria, Canada, USA and other countries.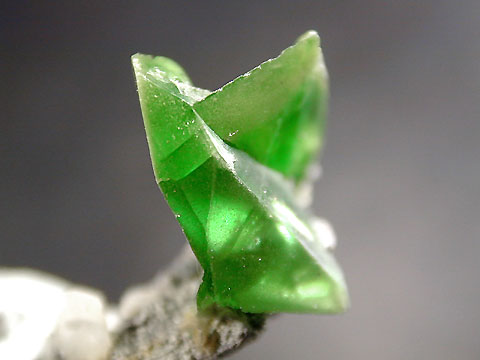 Rough sphene from Ural Mts., Russia
Because of its high dispersion and refractive index, a faceted sphene can draw light apart into its constituent colors.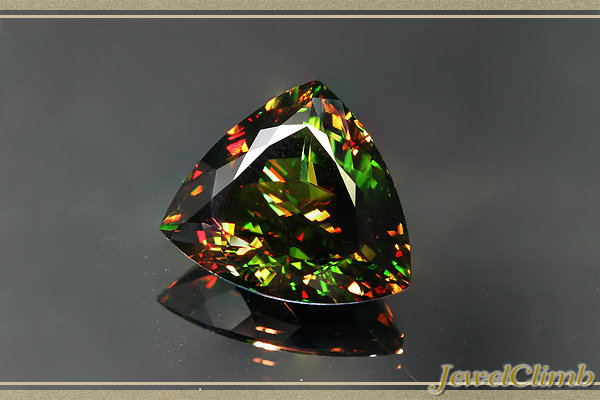 Russian Sphene 14.50ct
2. Properties
These are the structural properties of the sphene:
chemistry: CaTiSiO5

crystallography: monoclinic
refractive index: 2.054 – 1.880
hardness: 5 to 5.5
specific gravity: 3.50 – 3.54
cleavage: weak, in two directions
heat sensitive: yes
enhancemets: none
radioactivity: mild
3. Inclusions
Pictures of inclusions in the stone: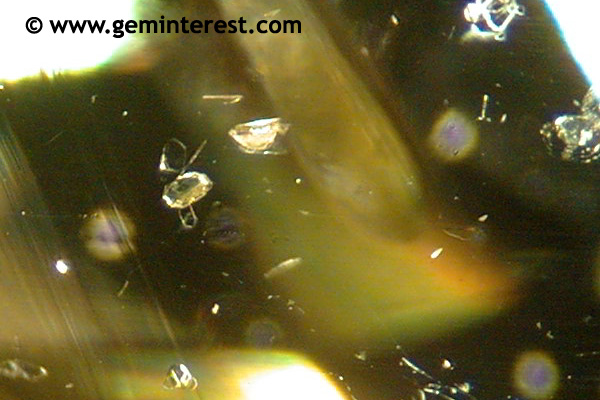 "Crystals and platelets" inclusions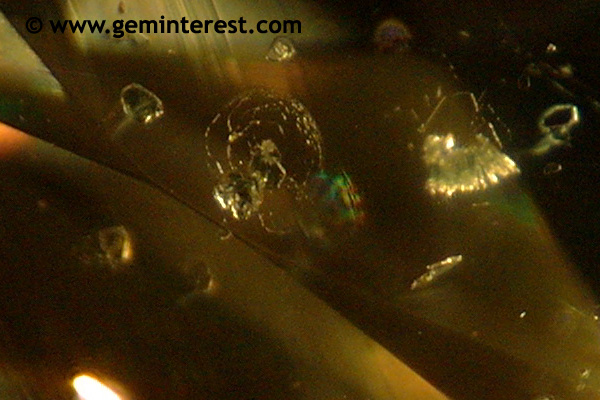 "Fingerprint" inclusion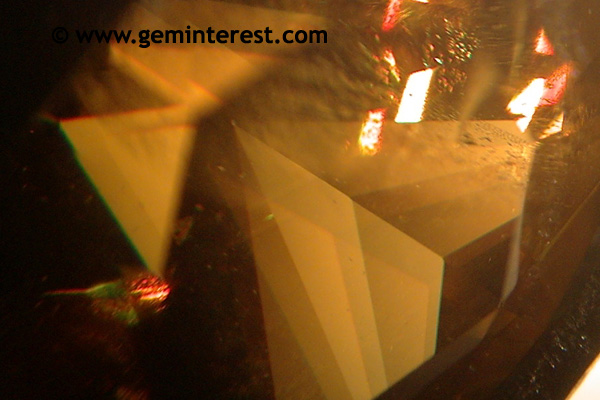 "Dubbing junctions facets" inclusions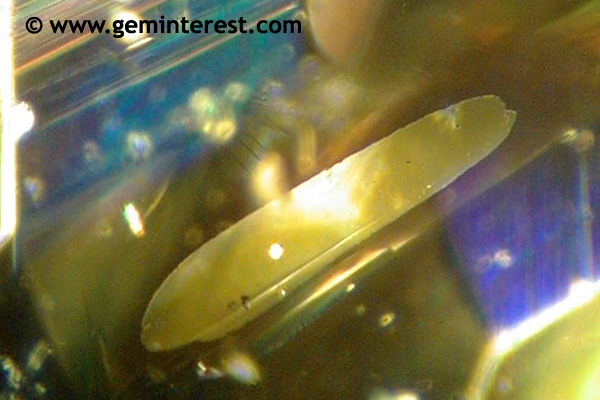 "Platelets" inclusion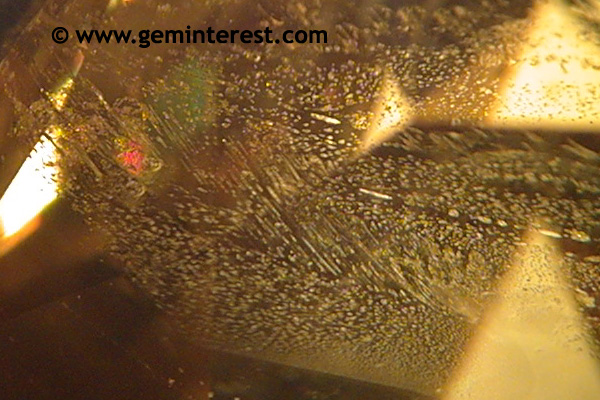 "Fingerprint" inclusions
4. Color
The sphene color can be reddish brown, gray, yellow, green or red.
The green color is given by the chronium and the rose-red one by the magnese impurities.

5.Prices
Prices for the sphene stone vary greatly according to size and quality:
1 ct. medium Orange, common, poor quality  –  26.83 $
1 ct. medium dark yellowish Green, rare, best quality  –  335.02 $
5 ct. medium orangey Yellow, common, poor quality  –  212.63 $
5 ct. medium yellowish Green, rare, best quality  –  1,618.94 $
10 ct. medium greenish Yellow, common, poor quality  –  617.32 $
10 ct. medium dark yellowish Green, rare, best quality  –  7,203.43 $
15 ct. medium light slightly yellowish Green, poor quality  –  1,058.27 $
15 ct. medium yellowish Green, rare, best quality  –  8,963.97 $
22 ct. medium Orange, common, poor quality  –  2,173.91 $
22 ct. medium dark yellowish Green, rare, best quality  –  27,150.23 $