Some of the best jewelry articles from February and the  beginning of March.
1. Antiques and Auctions
Informative article by Jewels du Jour.
Inspiring beautiful European churches and vintage treasures from 1stdibs
About the future Sotheby's auction: one of a kind jewels and gorgeous jewelry designs.
A must see article – Maastricht becomes the capital of art.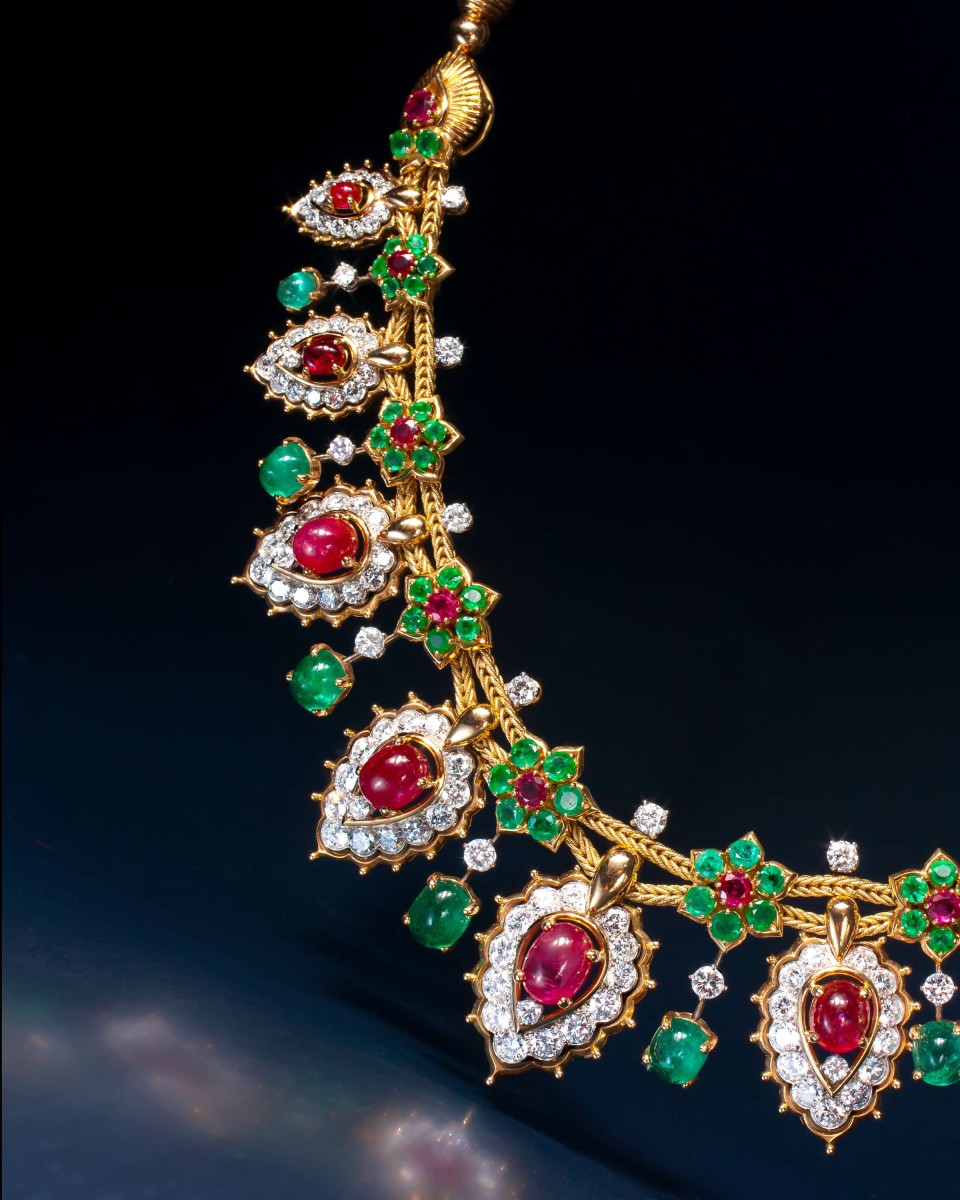 Van Cleef & Arpels Necklace  – 18kt. gold, platinum, emerald, rubies and diamonds.
2. Fashion
Links to some of her red carpet masterpieces.
See some of the best jewels with pearls and diamonds.
Fine article about the red carpet ladies and their jewelry choices.
3. Jewels of the month
Magnificent jewelry compilation by Diamonds In The Library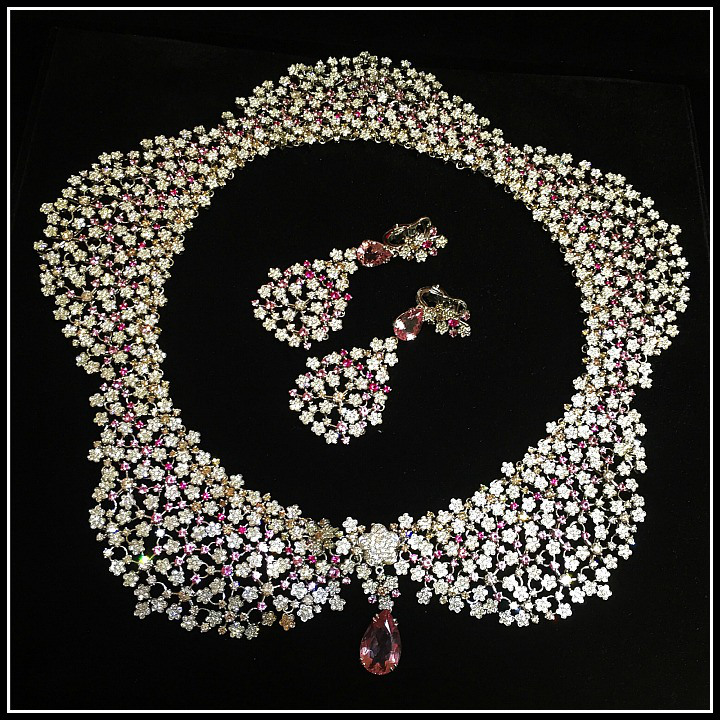 Diamond and pink gemstone collar necklace by Pasquale Bruni
I hope you like it. Till next time.