Time for my fourth "Chainmaille and Wire Jewelry" monthly newsletter – and this month comes with some great finds.
Free Jewellery Tutorial by cueKat – how to make a wire wrapped pendant with beads.
Latasti Model – nice chainmaille model by Nárrína.
Five-strand spiral braid necklace – how to make a spiral wire wrapped necklace with end caps and S-hook clasp.
Viperscale Tutorial – learn to make an interesting chainmaille weave.
I've just discovered the artwork of the amazing Korean wire sculptor, Seung Mo Park, and felt the need to share it. Made from aluminium wires wrapped on fiberglass forms, the detailed sculptures gives the impression that are about to come to life. Take your time and enjoy it 🙂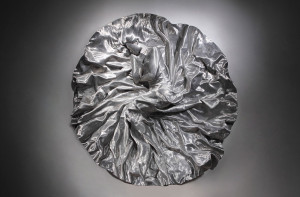 If you missed last months newsletter, check it out here.
Until next time.