Time for my second "Chainmaille and Wire Jewelry" monthly newsletter – and this month comes with some great finds.
Butterfly Bangle! – nice tutorial, showing us how to make wire butterflies for bracelet and earrings.
Triangular Chain Bracelet – fine step by step chainmaille tutorial 🙂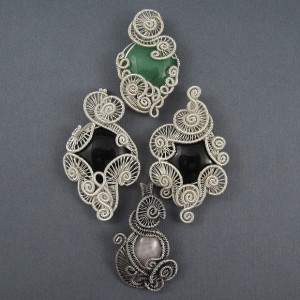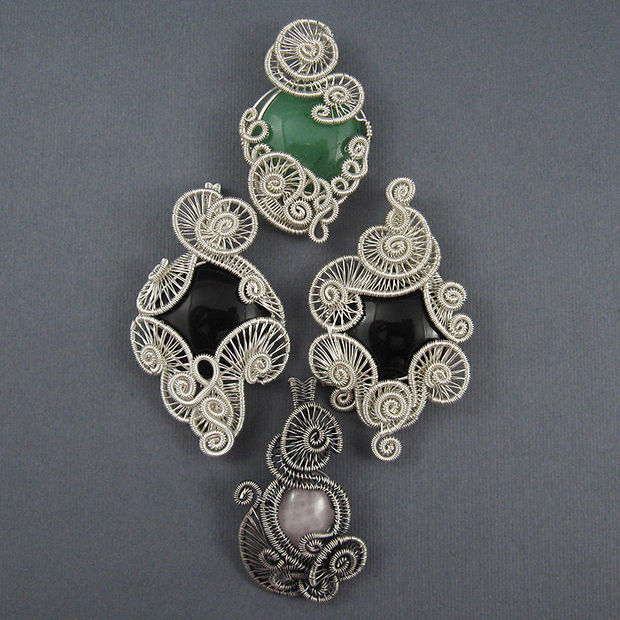 Carnival pendants by Gailavira
Carnival Pendant – detailed wire jewelry tutorial, many thanks for the author for sharing this with us.
Viking Knit Bracelet Tutorial – amazing! I'll give it a try.  
And the artist of the month is….IMNIUM 🙂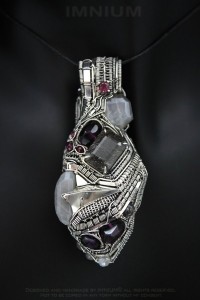 That brings us to the end for this month – if you liked these great finds, pop over to the Email signup and subscribe to receive the next one in your inbox.
If you missed last months newsletter, check it out here.