This is the first number of a weekly newsletter that is proposing to feed you with some of the latest articles in the jewelry domain.
1. Antiques and Auctions
>>Incredible Egyptian Revival Jewelry Sale from Alex Cooper Auctions
Find out what jewels Alex Cooper Auctions have to put for show and sale on February 5th, 2015.
>>Touring the Winter Antiques Show 2015
See rare and unique jewels present at this exhibition.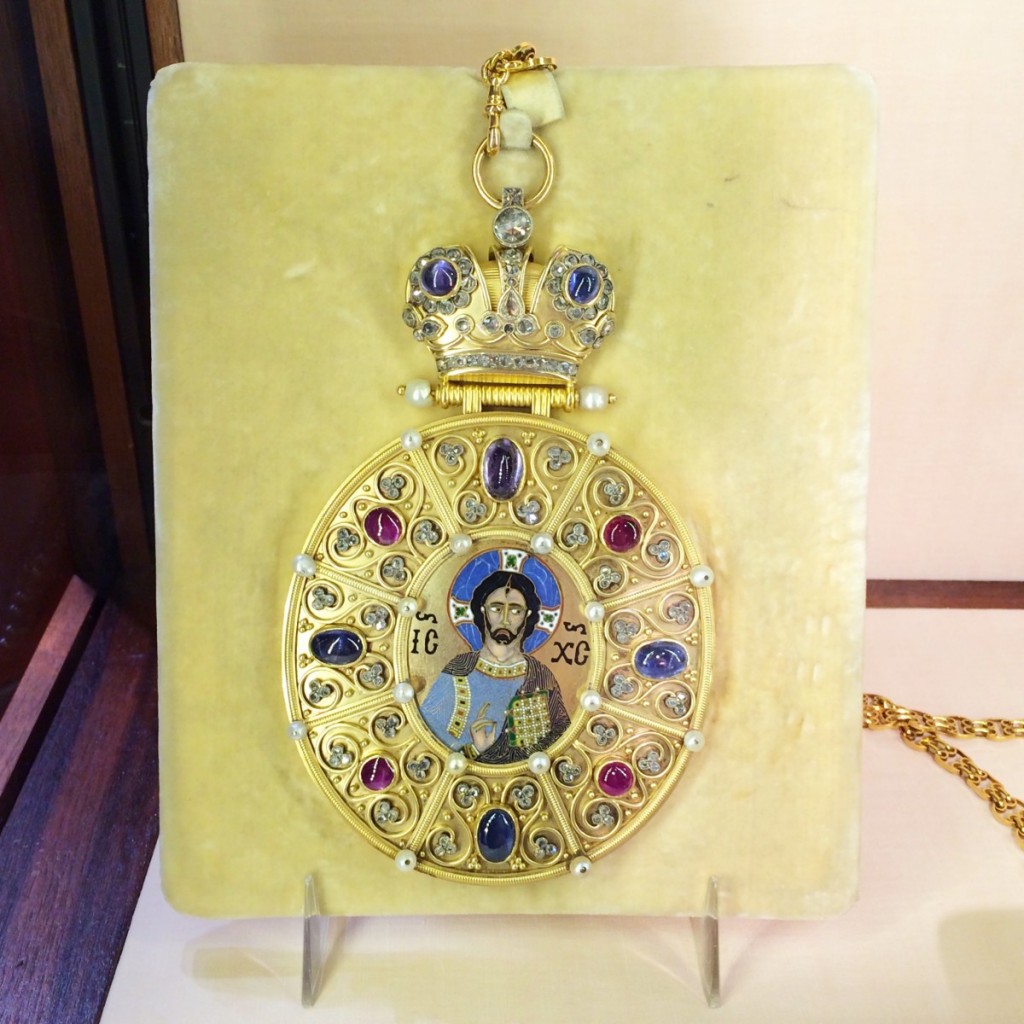 Gold panagia and chain by Faberge
>>Gem Gossip Visits Heritage Auction Headquarters in Dallas, TX # LoveGold
About the third largest auction house in the world and their treasure.
>>Off to the Original Miami Beach Antique Show
Visit the home of antique jewelry.
>>Jewelry Road Trip: Alana Antique & Estate Jewelry in Seattle, WA
See some of the magnificent jewels present here and find out how the business started.
 2. Fashion
See some fine brooches for men and follow the links for more.
>> The best red carpet jewelry at the Screen Actors Guild Awards 2015
Find out more about the jewelry choices made by the actresses at SAG Awards.
3. Jewel of the week
>> I heart this Edwardian sapphire and diamond ring
Fine article about a fabulous ring recently sold by Lang Antique.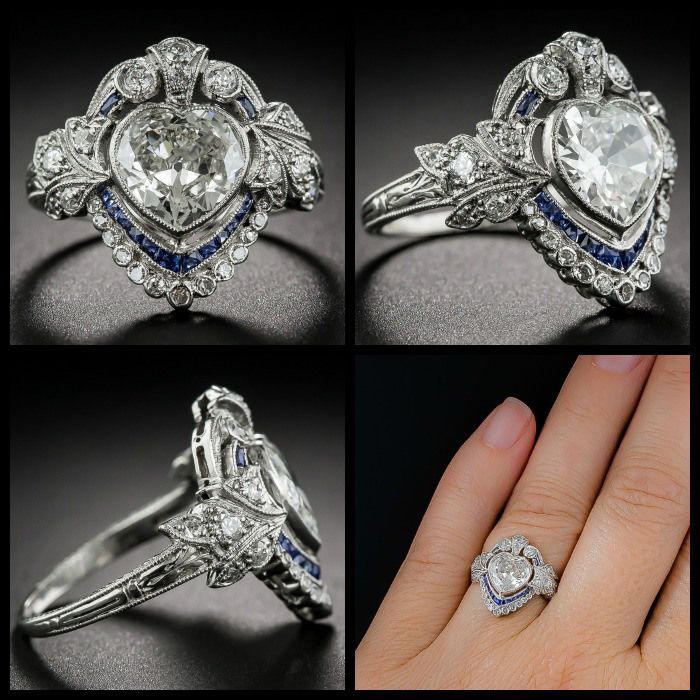 Edwardian sapphire and diamond ring
For the end see the best places to shop online for jewellery recommended by Gem-A-Porter.
I hope you enjoy it. See you next week with the latest and hottest findings.