This is the first of a monthly Newsletter on 10 great jewels from all times.
I've made a fine selection of jewels coming from the ancient world, the ruling dynasties and the modern era.
The 10 great photos (not mine) are followed by basic information and links to artists, museums and auction sites.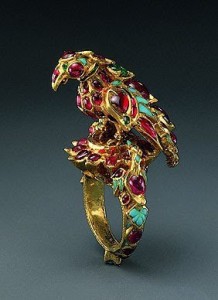 Bird Finger Ring (1st quarter of the 17th century), Indian, Mughal or Deccan – Gold, rubies, emeralds, turquoises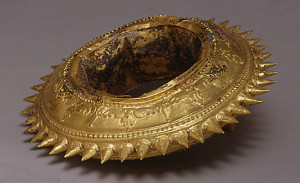 Gold Spiked Bracelet (8th – early 10th century), Indonesia (Java); The Metropolitan Museum of Art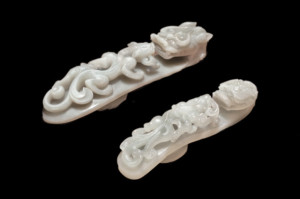 Large jade belt hooks from the late Ming Dynasty (16th- 17th century)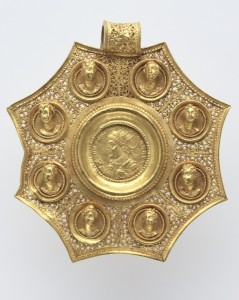 Byzantine octagonal pendant (324 – 326); The Cleveland Museum of Art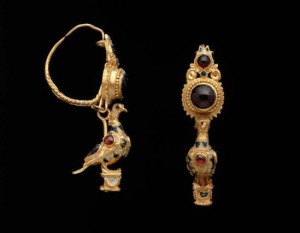 Earring with a dove standing on an altar (150 – 100 B.C.), Greek, Hellenistic Period – Gold, garnet, and glass paste; Museum of Fine Arts Boston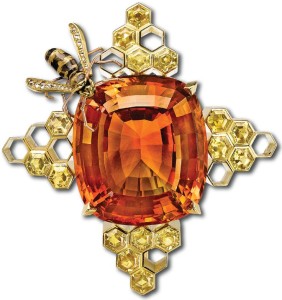 Citrine, Yellow Sapphire and Diamond "Honeycomb" by Nicholas Varney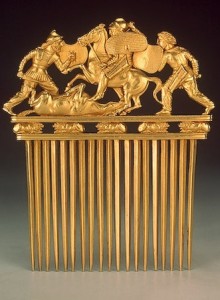 Comb with Scythians in battle (late 5th – early 4th century BC); The Hermitage Museum
17th century Russian Pectoral Cross; The Cleveland Museum of Art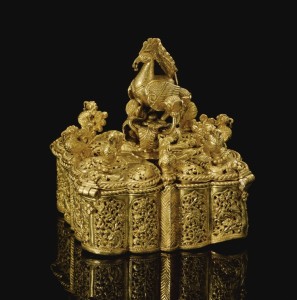 A fine gold openwork spice box, India, 17th century; Sotheby's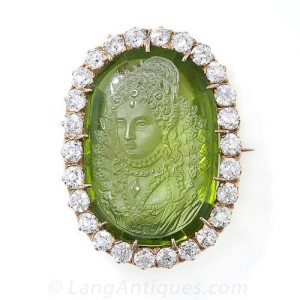 Antique Carved Peridot Cameo and Diamond Brooch Pendant; Lang Antiques